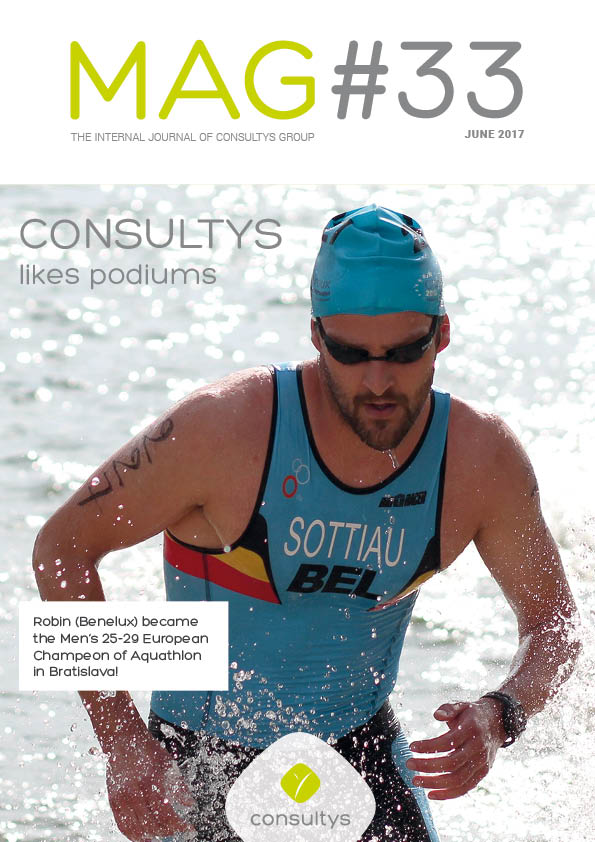 A green future
A great year has come to an end, and we are delighted to see that in 2016, we confirmed our positions and continued to develop our business within our areas. This is reflected in a 21% increase in turnover, giving us faith in a future full of new ambitions. The group's good health also justifies the trust of our partner, Vulcain Ingénierie: the interview granted by Alban and Frédéric, Vulcain's directors, expresses this trust and their total commitment to us. For Consultys, our current and solid activity in France has enabled recent gains in market share in pharma, such as GSK (Western France), YposKesi and Sanofi in Ile de France and LFB Lille (Benelux) – and new biotech customers, such as Genzyme and Maat Pharma. We are proud to count Maat Pharma among our new customers and gain entry to the Lyon Biopôle, which represents a potential business vector for the Rhône-Alps region.
This success is due to a proactive business development strategy in our existing zones, accompanied in 2017 and 2018 by a brand new ambition: international development. With this in mind, we are acquiring new talents, such as the new Benelux and Switzerland BMs, who are responsible for customer prospecting in the large business areas of northern France, Flanders in Belgium and German-speaking Switzerland in Basel… Broadening our fields of investigation is a first lever of action and is expected to create the international dynamic; in the medium term, the synergies and convergences with Vulcain Ingénierie and external growth may represent other levers. International business will certainly promote Consultys' notoriety beyond our traditional perimeter.
In addition to these major development areas, and as Carine and Adeline explained, we are optimising the organisation of our administrative support services to ensure better monitoring for each consultant… The teams are in place, we have the right resources and, like Robin, we like to win: we have a green light for the future, to match the Consultys colour!
Happy reading!
Florent & Philippe