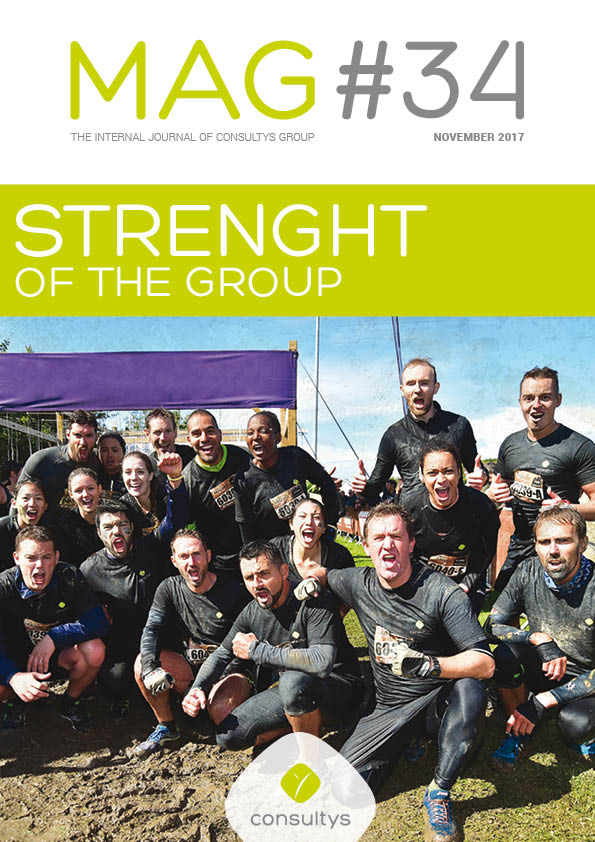 A great year ahead
The second half of 2017 has been rich in activities, projects and successes, confirming the positive trends of the first half of the year. Our group has recorded significant growth and an increase in turnover of almost 20% enable us to look to the future with confidence. This annual growth is rooted in your talents and in the added value that you bring to our customers, and on our ability to broaden our customer account portfolio. Recent additions include Sanofi Pasteur Alfortville in Ile de France, Pathéon in Rhone-Alpes and Johnson & Johnson in Western France. 2017 was also the first full year of operation with our partner, Vulcain Ingénierie. This collaboration has been implemented with trust, intelligence and total independence. It offers us the opportunity to undertake operational actions that make sense, such as certain geographical groupings, and also offers the benefits of precious experience feedback from our partner. In 2018, we will therefore launch structural projects in the field of information systems, including implementation of a CRM, creation of management tools and collaborative systems. We are counting on Vulcain's experience in this area to optimise project implementation time and thus protect our digital evolution in order to gain fluidity and ensure rapid profitability! In addition to the tools to facilitate our activity, projects are not lacking and include a program to boost our international visibility. We will therefore be acquiring appropriate communication tools in 2018 – website, brochures and other useful documents – to broaden our leadership and develop our international business. More influential, more international? Consultys already has solid assets to attain its objectives.
In any case, and to our great satisfaction, the perspectives for 2018 are excellent, because we create the conditions in which energy and talent express themselves…
And what if next year is going to be even better?
We hope you enjoy reading this MAG and wish everyone a happy holiday!
Florent & Philippe