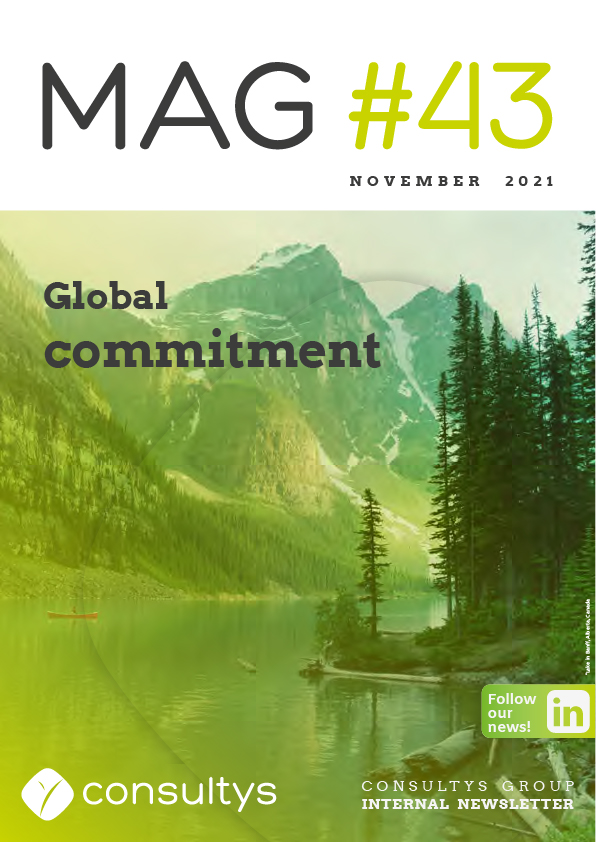 Solid and confident in the future
We have just come through an exceptional crisis, and without ignoring its ensuing constraints and impact, we are actively contributing to economic recovery, re-engaging with satisfying business prospects. Thanks to our capacity for resilience and innovation, and without waiting for a hypothetical brighter "future world," we took action and consolidated our position as field experts and specialists to return to robust growth. Ever demanding about the quality of the services we deliver, we never undermined our expertise, and even offered our clients structured, profitable solutions. And they did well to trust us.
Sanofi approached us to continue our technical assistance projects – we are joining the first row of favoured partners! Our well-known expertise means a renewed dynamic for exchanges is being established, with fresh business prospects. At the same time, our platform offers are increasingly successful, as proven by our new SERVIER project. These strongly justify our traditional "one expert consultant per project" offers, providing career advancement internally. At the same time, our international expansion is being confirmed. We are therefore pleased to announce our acquisition of Canadian engineering company CHEME, which is engaged in the same fields as Consultys. If you feel motivated by a professional project in Canada, now is the time, let your managers know!
As part of this perspective for growth and to meet our customers' needs for expert consultants, platform offers, Sanofi favoured partners, and as we expand across the pond, we are mobilising our resources, encouraging mobility, sharing and collaborations between subsidiaries, and actively recruiting. Welcome to new talent!
Returning to high growth represents a significant challenge, yet I am certain that it is within our reach, because our foundation is strong, and because all Consultys employees share an ambition that is also supported by Vulcain Engineering. Let's be trusting and ambitious!
Enjoy to read!
Philippe Hoernel