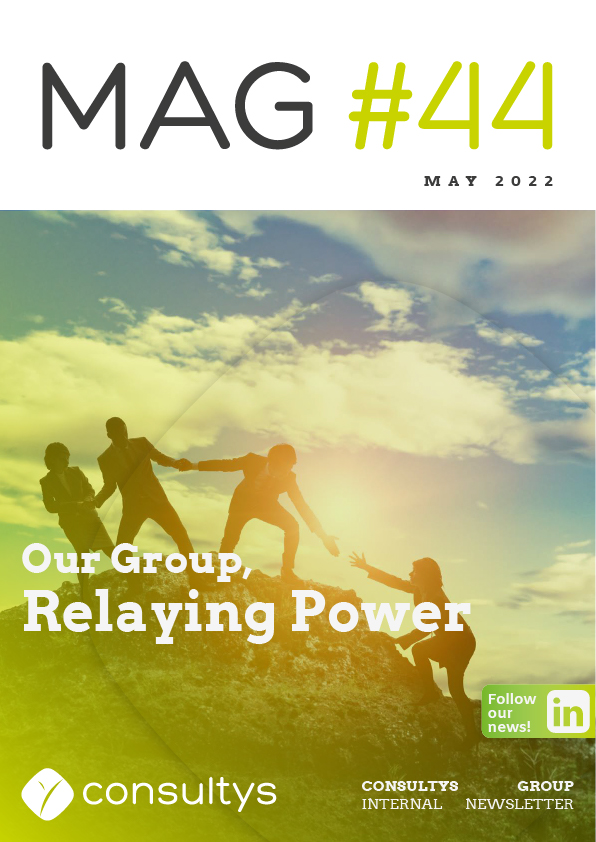 Our group, relaying power
From ideas to action: the year has started with an ambitious development and growth plan. It hinges on highlights such as strengthening human resources and creating a virtuous Life Sciences dynamic for the group. 2022 promises to be a defining year.
In human resources, we are continuing to bolster our sales and management teams, onboarding new Business Managers. Our aim is to meet growing demands from current clients, and to actively prospect for new ones (health, medical devices, cosmetics, fine chemical industries, etc.). Diversifying our activities should help us offer a broader range of projects to our contributors and thereby improve their professional development. To ensure that these actions are beneficial, HR's Recruitment team is structured around four contributors. Given the current shortage of candidates, we are once again encouraging cooptation, an effective approach to accessing hidden talent markets.
Consolidating our position as experts in Life Sciences is always our goal. To reach it, we are organised around external acquisitions whilst following a solid development plan for long-standing subsidiaries. Being an integral part of the Vulcain group means we can respond to global offers whilst benefitting from the group's complementary professions and sectors. Along with this spirit of cooperation and our commitment to create stronger synergies, we will be deploying a coordination plan for our Life Sciences branch this year. Several projects that illustrate these emerging synergies are already underway, which is encouraging.
2022 is off to a good start and promises interesting challenges, because by giving ourselves the means to succeed and being cautious in evolving economic and health contexts, we are starting off with a growth momentum. In accordance with our fundamental values, building on the group's energy, let us reconnect with performance!
Happy reading!
Director General – Philippe Hoernel